Thursday saw us heading towards the annual gathering of Bongos at Lickhill Manor in Stourport. The sky in Worthing was cloudless but as we headed away gradually the clouds appeared, albeit the little fluffy variety! After the usual couple of 'pit stops' we soon found ourselves driving into the rally field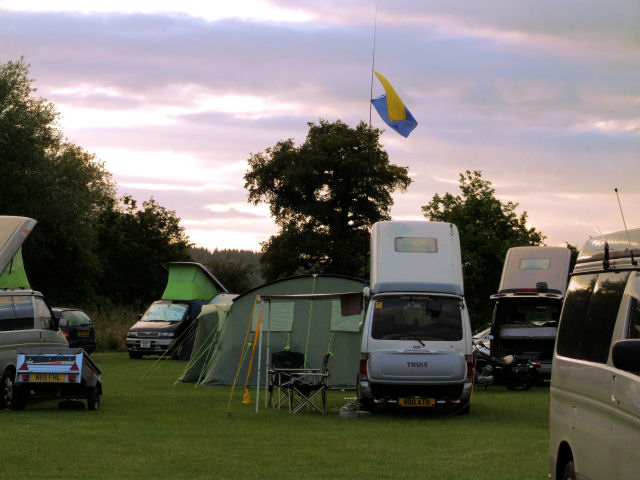 to join the early arrivals which were already sporting a good collection of county flags and various other ,sometimes cheeky flags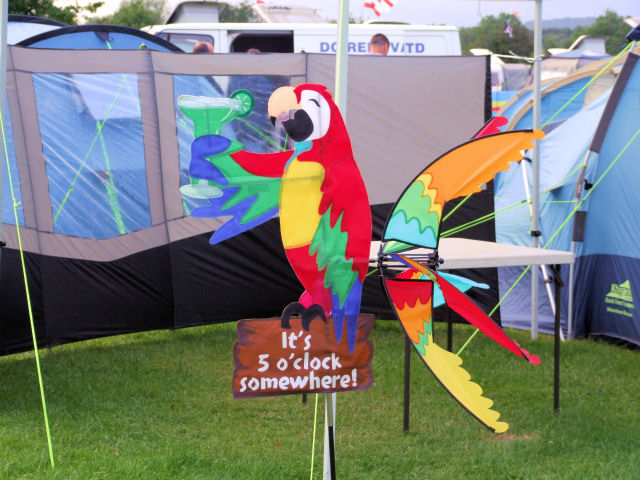 or twirlly bits! After setting up camp we soon found ourselves enjoying a singsong with Johnny H.
Friday dawned somewhen I wasn't aware of and after a late breakfast Hadyn instructed a small group of us on the mysteries of bleeding a bongo! Then we walked the mile along the riverbank into Stourport for some 'essentials'. Friday evenings entertainment was provided by the Angels of Sin very closely followed by Kirsti's fire twirling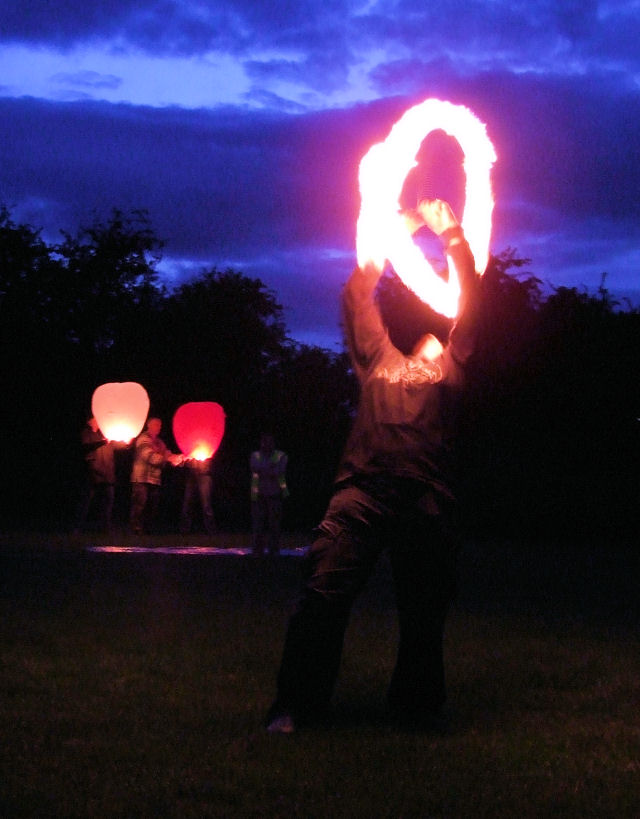 and people launching Chinese lanterns over the field. Saturday everyone was smiling and relaxed and the number of Bongos steadily grew. Slowly we began to 'put faces' to names from the forum site. Just two to mention were Dizzy Dots and her handmade crafts, and Crazy Uncle G who displayed amazing talents in washing up carrying four ice cream cornets in one hand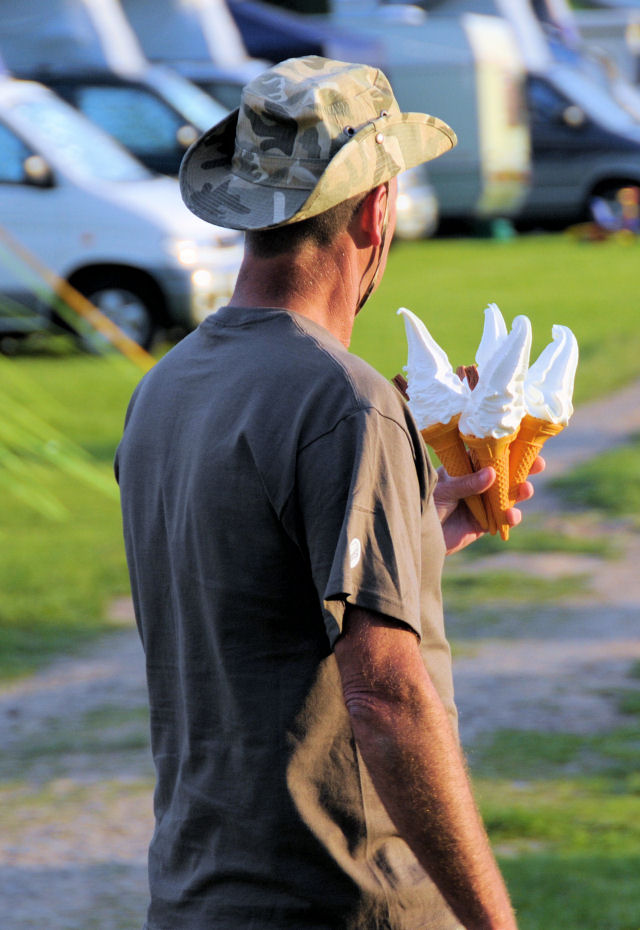 , not at the same time though!!! . Old friends were located and last year's gossip was continued.
Saturday we ventured 'off site' for a very short drive. It was very good of Ian the Bongomeister to organize a Bongo Wash for all vehicles (well at least I think that's who ordered the short sharp shower!). Saturday nights entertainment was Exclusion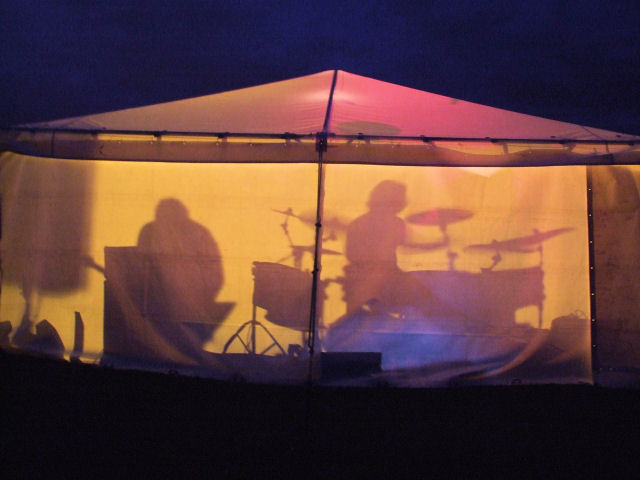 with more fire twirling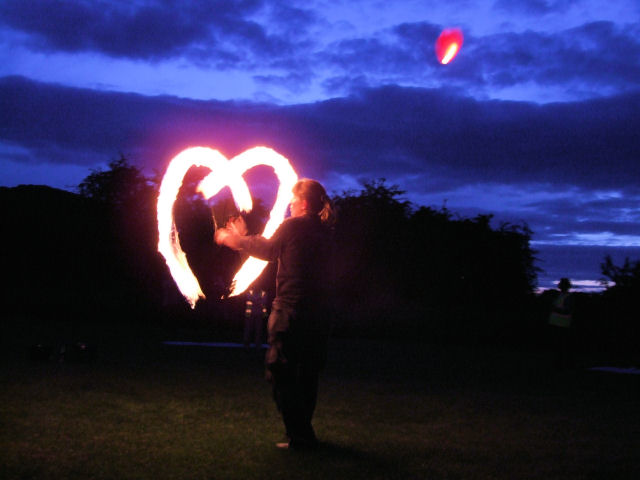 and many more Chinese Lanterns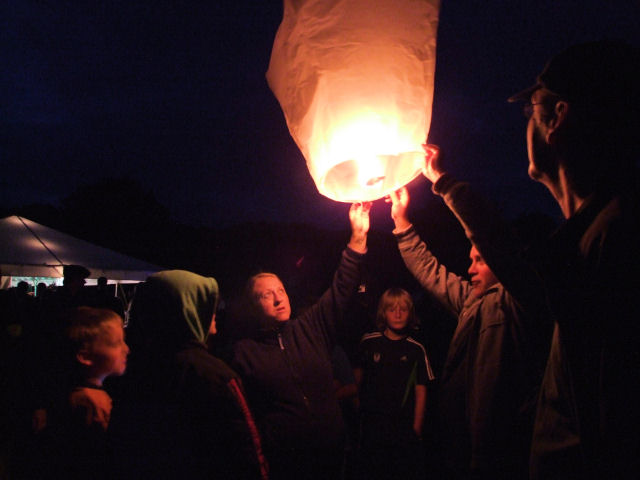 being launched.
Sunday it was the AGM which was well attended and slowly but surely the field emptied of Bongos. Sunday evening it was time to chill out before packing up. .Monday morning we waved goodbye to newly made friends and headed to pastures new.
---
---