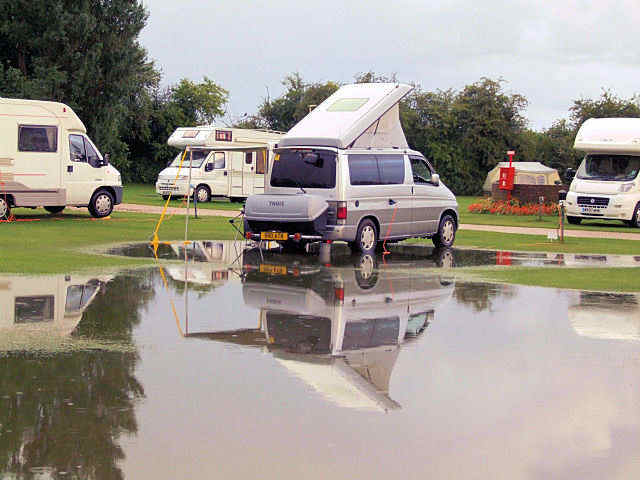 We have now also established that despite warnings in the instructions a Fiamma Awning can cope with a LOT of rain just as long as you make sure it is draining off. We also had another Bongo sited next door to us; the owners went out for the evening and returned unaware that at one stage they had a river flowing nicely under their Bongo. Behind Minnie a paddling pool had developed and of course it was not long before some children had discovered this new campsite facility!
I must add that once the rain had cleared I thought the wardens were very good, coming round making sure everyone was okay. I did feel sorry for one party of campers who were bailing out water for quite some time.
Friday morning saw us heading off to explore Snettisham Beach & Kings Lynn.
Saturday morning we set off towards the village of Coveney for the cix Barbie with Tim,Marcia & animals. We enjoyed a good day despite the rain – the food and company were first rate. Their dog Sampson was a very friendly animal with incredibly pleading eyes. Too pleading in fact, he was fitted with a muzzle to stop him cadging food from guests. He did look sorry for himself!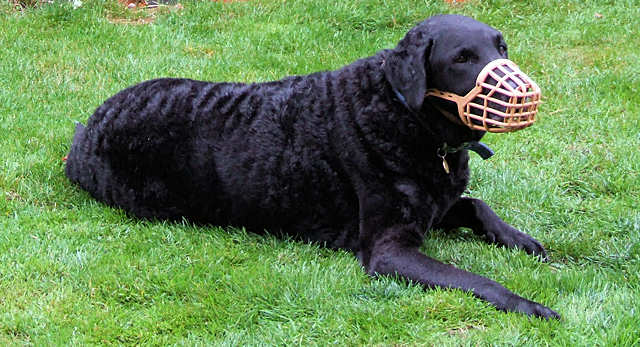 Sunday it was back to the Cambridge campsite. The weather was sunny and windy and thankfully their was no moat supplied this time !
Monday saw us camping on a small Caravan club farm site in Thetford Forest. A agreeable almost sunny evening was spent enjoying a bottle of wine in the shade of a large Walnut Tree but next morning the rains returned, and we decided to head for home. You could say rain stopped play.
GPS route map

---
---